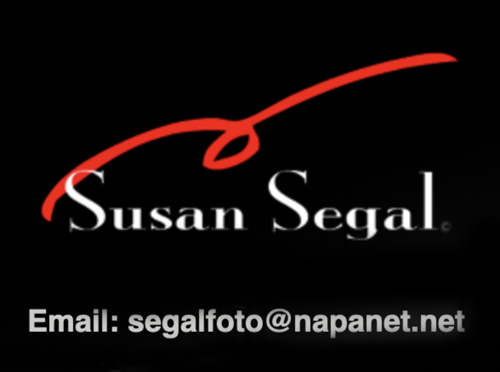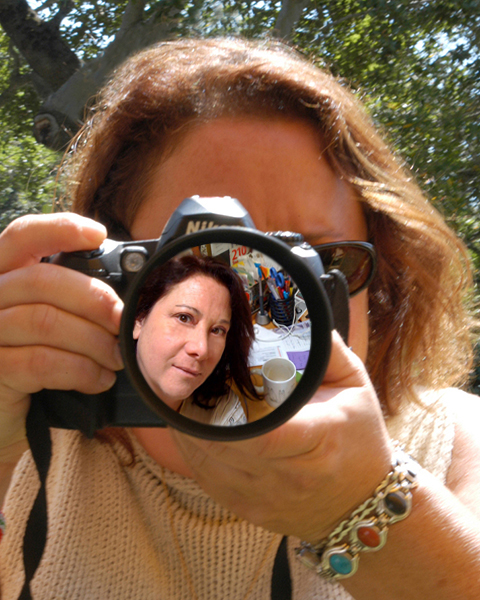 Susan Segal is a professional photographer with more than 30 years of experience. She received her BFA from Art Center College of Design in Pasadena, CA. "As an art student in the late 70's, ACCD was an amazing time in my life. I was influenced by the works of Guy Bourdin, Irving Penn, as well as the surrealist painter Rene Magritte, from whose work I drew inspiration then and now," said Susan.

Susan's photographs have appeared as billboards, book covers, corporate brochures, and in national and international advertising campaigns. She created the book "A Pink Flamingo" published by 10Speed Press in 1989. (Her book can be found in The Whole POP Catalogue and The Original Pink Flamingos Splendor on the Grass.)

"A Pink Flamingo" was the only book to be featured on the groundbreaking series, The World of Audubon: Flamingo Watch. This live-feed, satellite broadcast from the Rift Valley in Kenya aired in 1995. The newly launched cable channel, Turner Broadcasting Systems (TBS) broadcasted this show around the world in real time. It was also the very first production that brought the TBS the BBC and the National Audubon Society together as co-producers for this groundbreaking live television experience internationally.

"I am proud and honored that the BBC included my book in their production," said Susan.

"To say that my book has legs is an understatement. After all this time, I continue to get requests to use my book or photos of John Waters or Don Featherstone, the creator of the original plastic flamingo. Not only did my book make the trek to the Rift Valley, so did a pair of Don's plastic flamingos, which are proudly part of the permanent collection in the Smithsonian Institute in Washington D.C. Kitch is alive and well in D.C."
"My work has evolved over the years from those early days growing up in Los Angeles. I am thankful for the support of my parents who encouraged me to pursue a career as a photographer. I find the creative process and collaborations very exciting when it all clicks into place. Inspiration is all around. Some of my best ideas have come to me in the shower or in my dreams. It's all part of my creative journey."
Susan lives in Northern California with her son who is a very talented artist in his own right.
All stock images are available to purchase individually or bundled. Prices are determined on usage and licensing. We welcome all inquiries. Portfolio is available upon request.
My book "A Pink Flamingo" is available to purchase for $11.00 which Includes shipping and handling and can be paid through PayPal.